Small Group Equipment Pilates Classes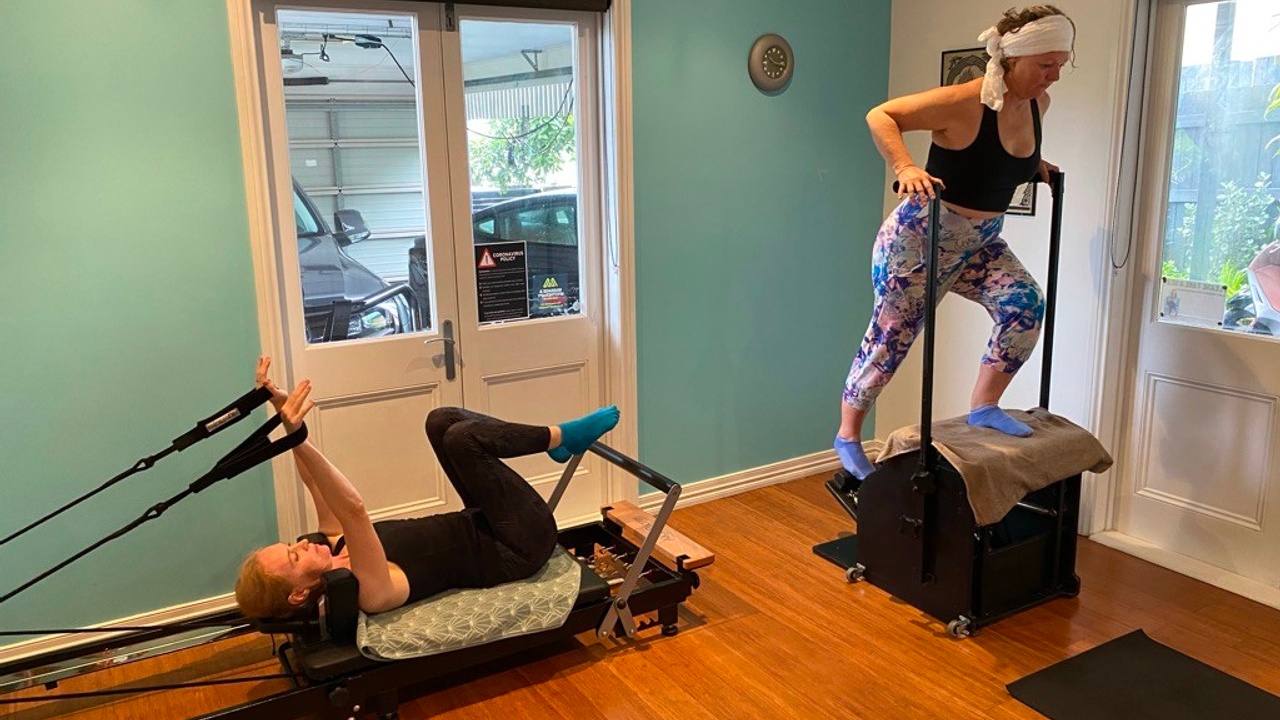 Join me in my intimate studio for an unrivalled workout experience using a range of Pilates studio equipment (Reformer, Wunda Chair, Rollers, Fit-balls and more).
A tailored and personalised small group workout experience with 2 to 3 people, you can rest assured you will receive the best possible training, guidance and correction from a certified instructor with over 20 years of experience teaching Pilates. You're in expert hands and it's heaps of fun!
These classes are perfect for women and men - of all ages and fitness and as a small group, it makes it much more affordable to practice more often. The Pilates equipment will help you tone your entire body, strengthen your core muscles, move and stretch your way to the best body you've ever had. The pulleys and springs create resistance and challenge your body without adding bulk, because of this, Pilates also builds greater resistance to injury by correcting poor posture and building core strength. The varieties of exercises you will practice will promote length, strength, flexibility and balance. These all lead to better posture, graceful, efficient movement and for many, relief from back pain.
"Affordable personal training, using specialist equipment with an expert teacher"
Create your own class, day and time
When wet weather prevents our 'Pilates in the Park' Mat classes on Wednesday & Friday @ 9.15am, these small group equipment classes help us to continue our routines rain, hail or shine!
All classes are for a period of 45 minutes and begin promptly. I encourage ALL clients to attend at least 5 minutes prior to their scheduled class, so that they can get settled in and we start on time. Registration and payment of classes before the scheduled class is encouraged. Register Here.
What to bring?
Please wear (grip) socks, bring a water bottle, towel & mat. Do not wear jewellery that can get caught on the machines.
Where to come?
Your Space Pilates, 98 Taunton Street, Annerley.
Pricing:
Trio Session (3 people) $35pp
Duet Session (2 people) $45pp
Private Session (1-on-1 Personal Training) $75
To make a booking or set up your own class CLICK HERE