Our First 'Unofficial' SLC Mum's Getaway...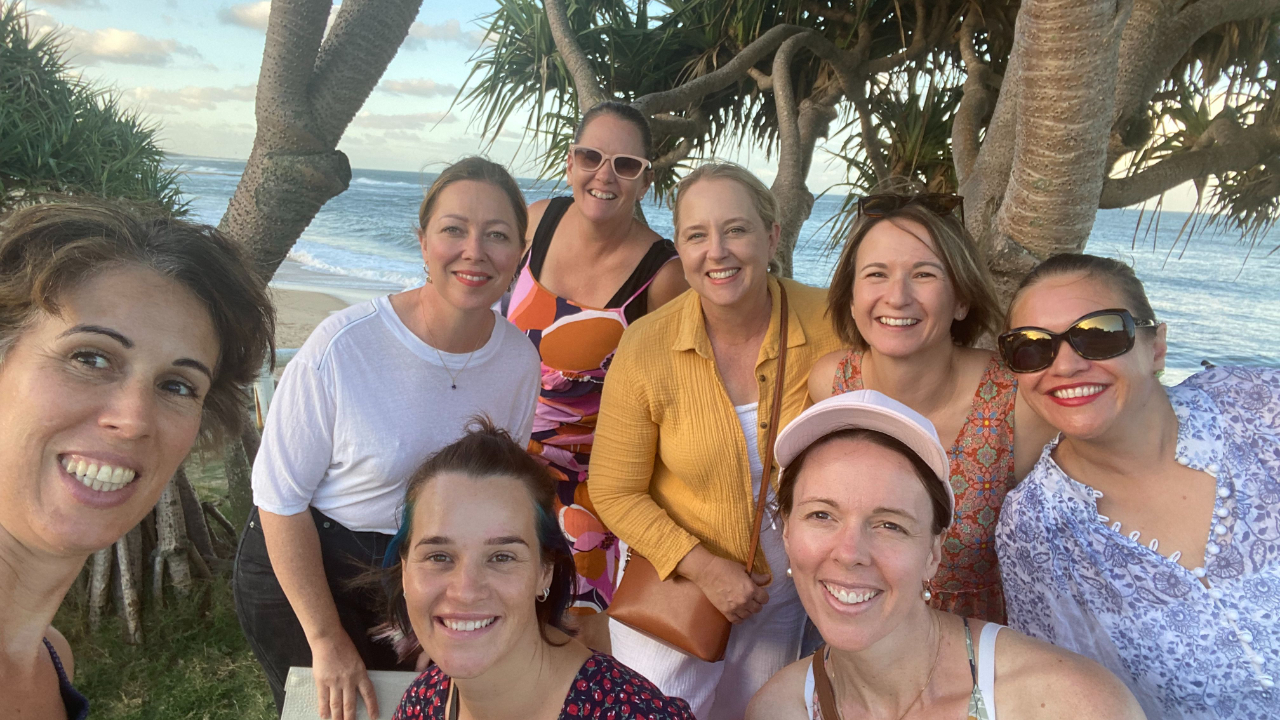 This weekend was our first SLC 'Unofficial' Mum's Getaway in Golden Beach on the Sunshine Coast. We had such a good time. 9 of us mum's from all year levels at SLC came for the weekend, some new and some old friends. We indulged ourselves with some self care (massages and facials) and enjoyed getting to know each other with lots of chatting, eating and drinking. With some fun extras we tapped into our creative side with a paint n sip session and got some fresh ocean air as we walked & talked (followed by cocktails of course)!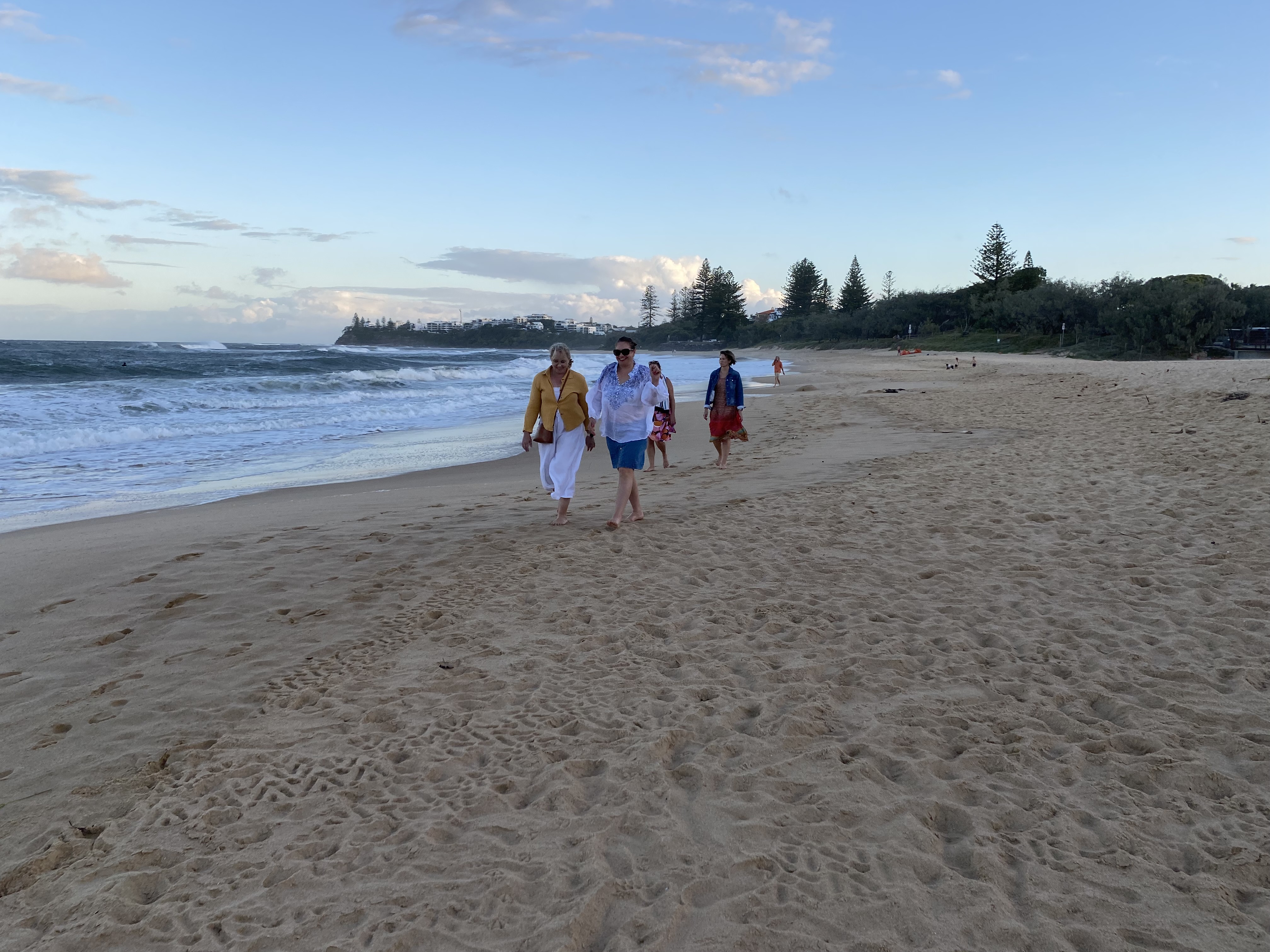 Beach walks and talks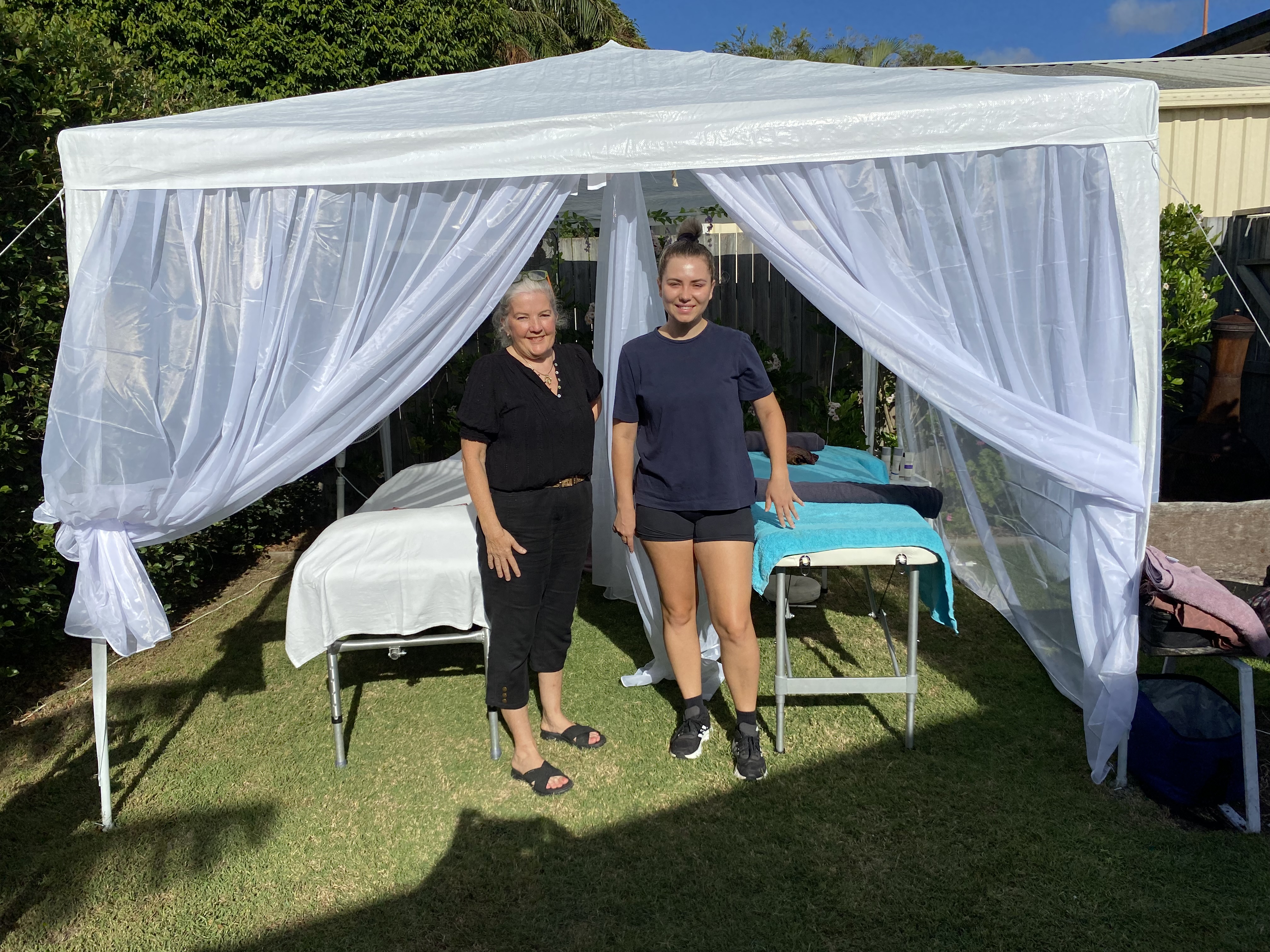 Some self-care with massages & facials from our visiting therapists
We shared some great food (some catered, some BYO)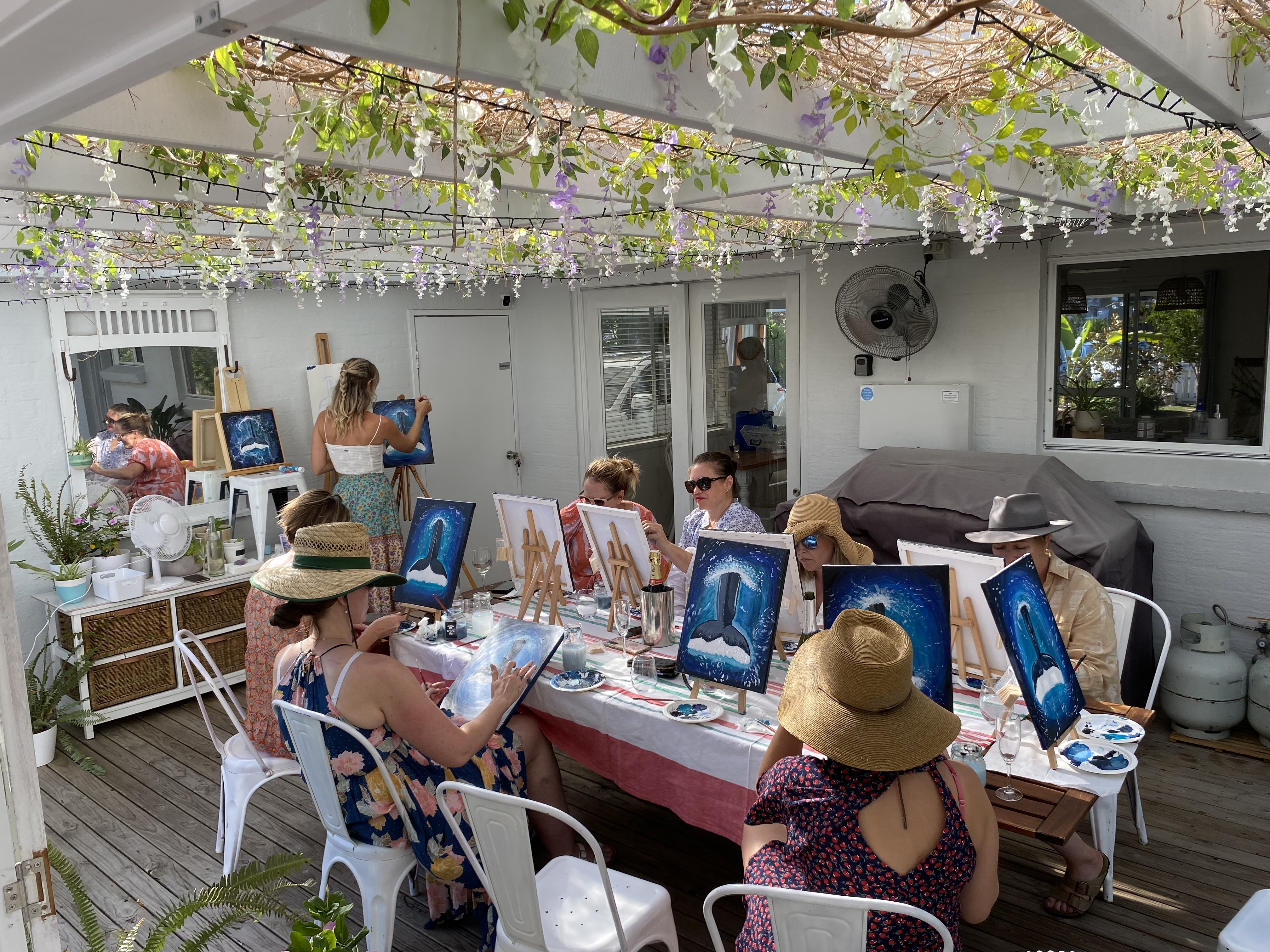 Explored our creative side during our Paint n Sip session with local artist Bronnie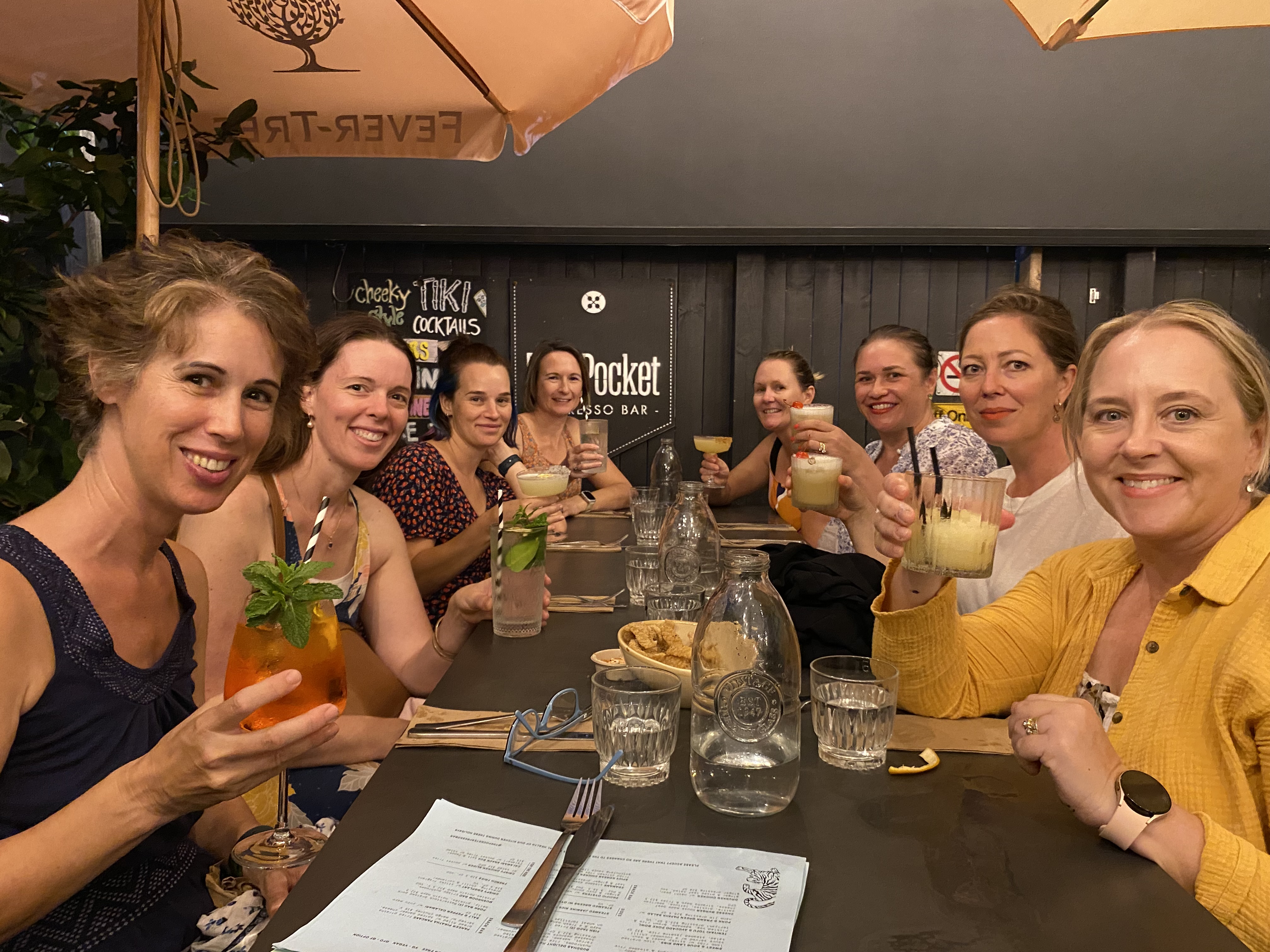 Cocktails and nibbles out at Moffat Beach
I don't know about you, but I've got two sons at SLC (grade 5 & 7) and with another 8 years ahead of us at the school, getting to know other mums is important to me and this weekend has been so much fun and new friends cemented.
I believe a regular girls getaway is a must for our sanity as busy mums, so I am planning to organise a regular catchup for SLC mum's each term, so if you would like to join us, let me know here.
Mum's of all year levels welcome!
_______________
Next one: 5-7 May 2023
_______________
Inclusions:
2 nights accommodation in Golden Beach, Sunshine Coast (see here)
Grazing platter & a glass of 'bubbles' first evening
45 minute massage
Fire Pit Pack to share
Full use of all facilities at Brier Beach House
(incl. all linens, towels, toiletries, push bikes, beach gear...)
_______________
Special 'SLC Mums' Price:
$350 per person
NB. Single per supplement $50
_______________
Optional Extras:
Paint n Sip
SUP yoga on Currimundi Lake
Outdoor Mat Pilates Class
Catering if wanted
_______________
Reserve your spot for the next SLC mum's getaway on 5-7 May
Interested in a SLC Dad's Getaway?
Any SLC dad's keen to join Nick for a weekend including bbq/poker night and a day fishing or golfing please let him know here.

NB. Girls Golden Beach Getaways are available to book at anytime if you have a bunch a friends wanting a weekend away with some extra special touches!!